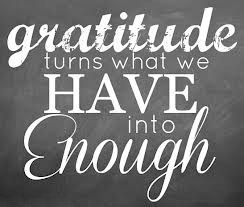 This is not a quilty, sew-ie post. This is my 'need to vent' post. I hope not to offend, but I will keep it short...hopefully.
I have a hard time with Christmas. Not the holiday itself but rather the stress of it all, and how people become. Not everyone mind you, but overall we get cranky and stressed out about finding the 'right' gift for that someone special or making sure you've got EVERYTHING checked off your list. I know I get this way. For the entire freaking month of December....it's a long month.
I'm not a deeply religious person so we won't go there in this post, but I do think that the real true meaning of Christmas totally gets lost in the shuffle and holiday bustle. I've felt that way for years and it seems that each year gets worse and wears on me more. If I didn't have kids, we would probably skip the whole shabang! As we were digging out our holiday crap from the storage unit and Robot Husband kept cussing, trust me - I had to say 'Its for the kids!' more than once....and as a reminder to myself.

Today has been one of those days, everything seems to have gone wrong. Nothing is going as planned and I still have 9 million things to do. I should have learned by now, I really need to get my crap together early and get it all done ahead of schedule. Maybe next year right? Yah, I've said that for the last 10 years....it never gets better or done on time.
Why does everyone turn into raging lunatics? Especially in a car. And in the parking lot of Target.
Okay. Calm down.
Notes to self:
Remember to be thankful for what we have. We don't all need 452 presents under the tree. That's not what it's about. Although my new sewing machine under there would be nice and greatly appreciated. ;) JK.

Sort of.

Deep breaths while going to Target - remember to try to not scream at people or use my cart as a weapon
It's a holiday for crying out loud - it's not the Zombie Apocalypse. Act like it people. Oh wait, these are notes to 'self''...

nah, I'm leaving it.

Be giving, be kind, be grateful
Okay. The next few days, well 7 of them to be exact, I will remind myself of the above. I may need to come back and read this again, and read it some more, whilst breathing deeply. Hopefully I don't have a stroke before it's all over.

Remember those 3 quilts I need to make? Yah, two major calamities have ensued and we are hoping for a miracle.
Breathe...breathe....one...two...